Gouache Paint Tubes - 50 Colors
$60.00
$16.97
You Save:

$43.03 USD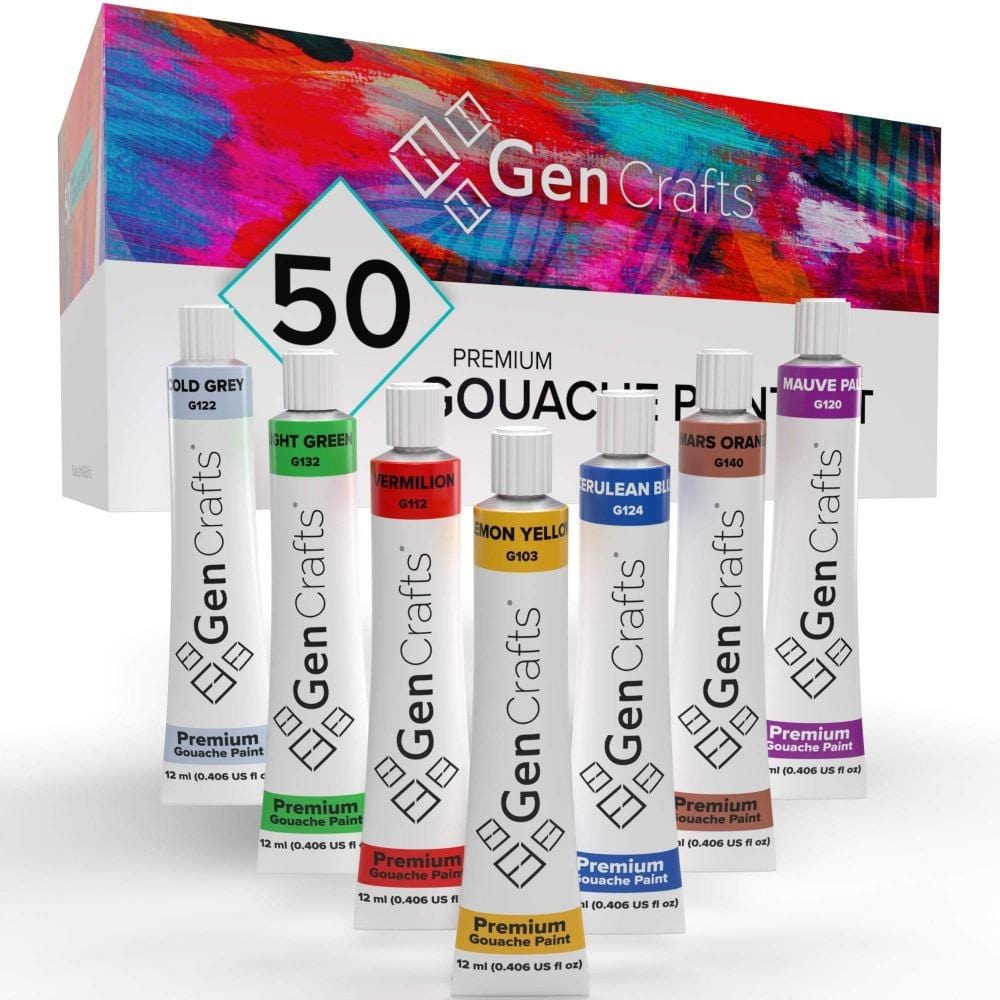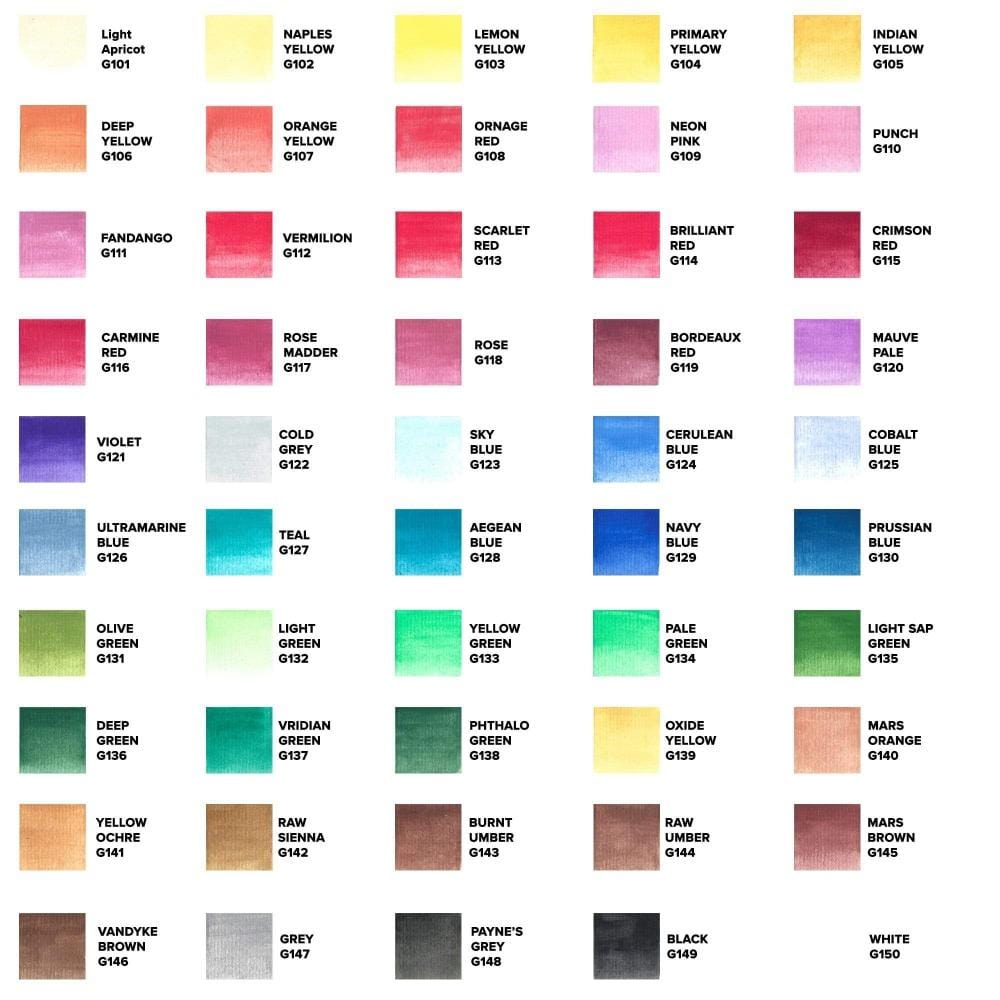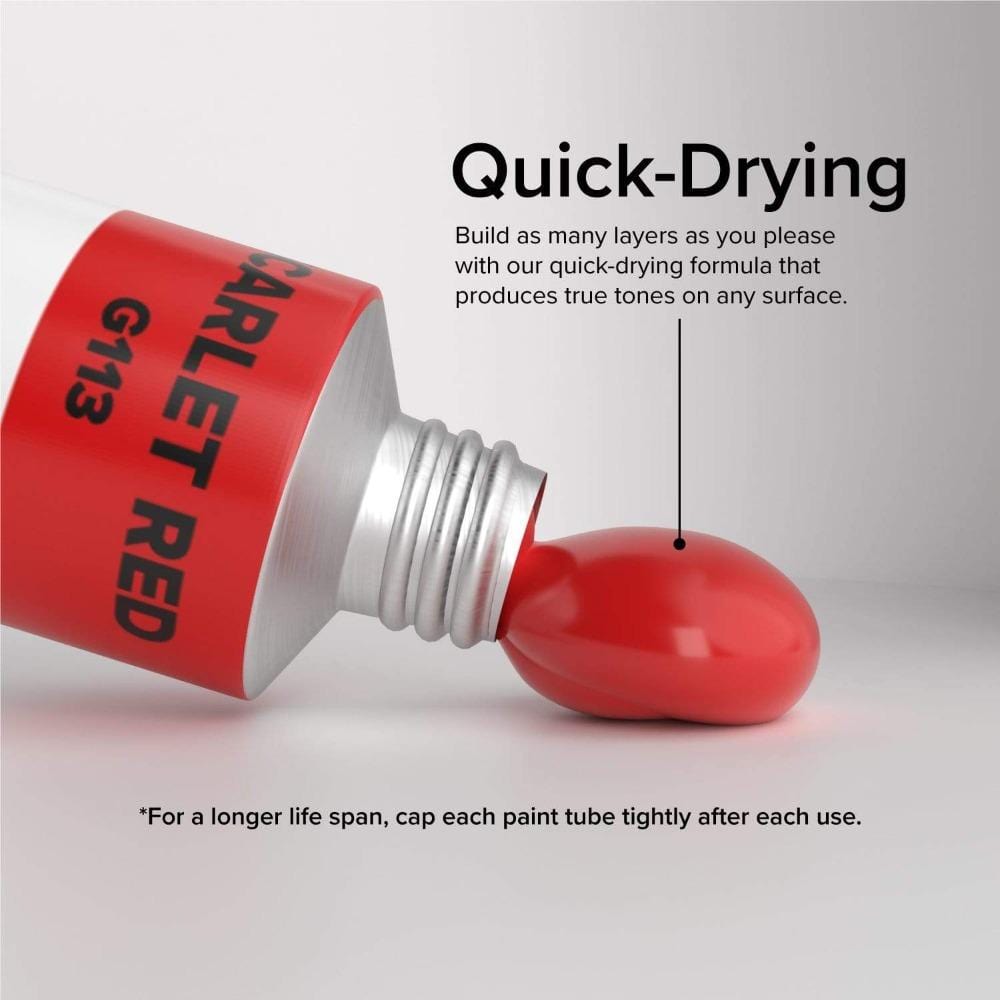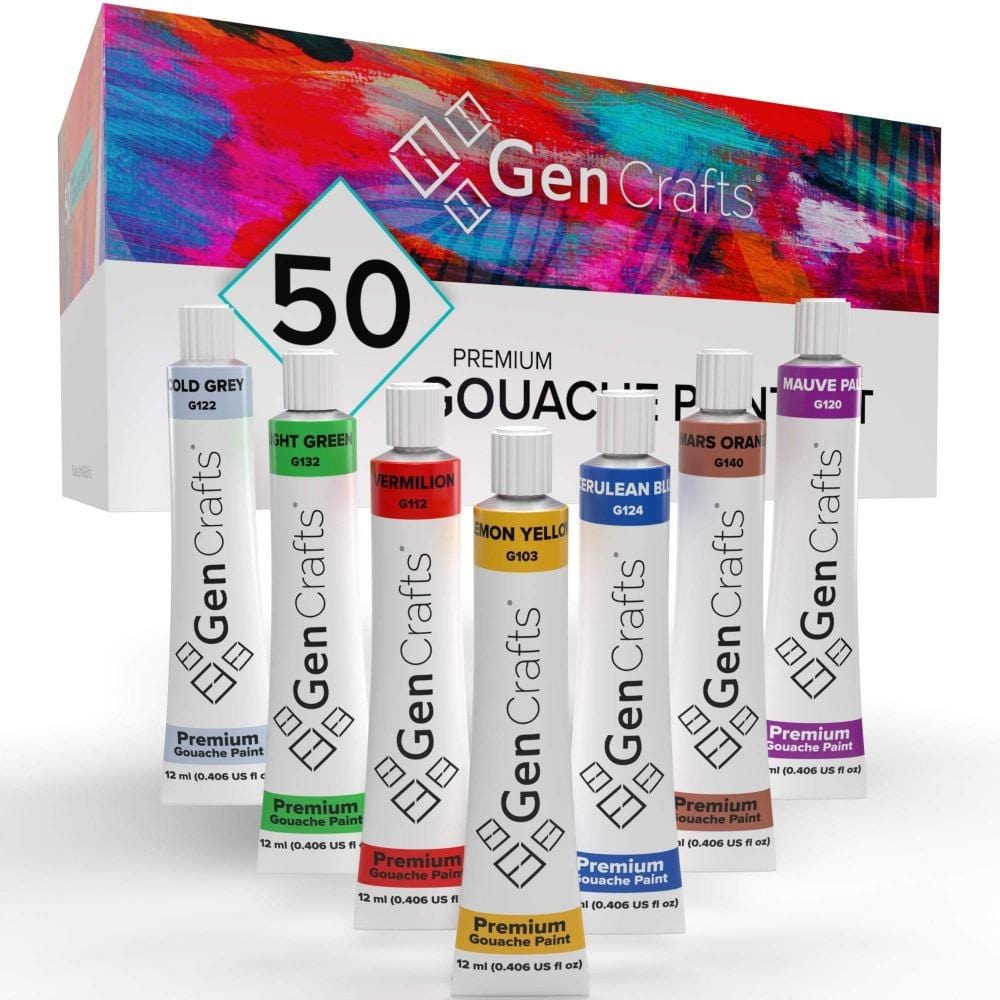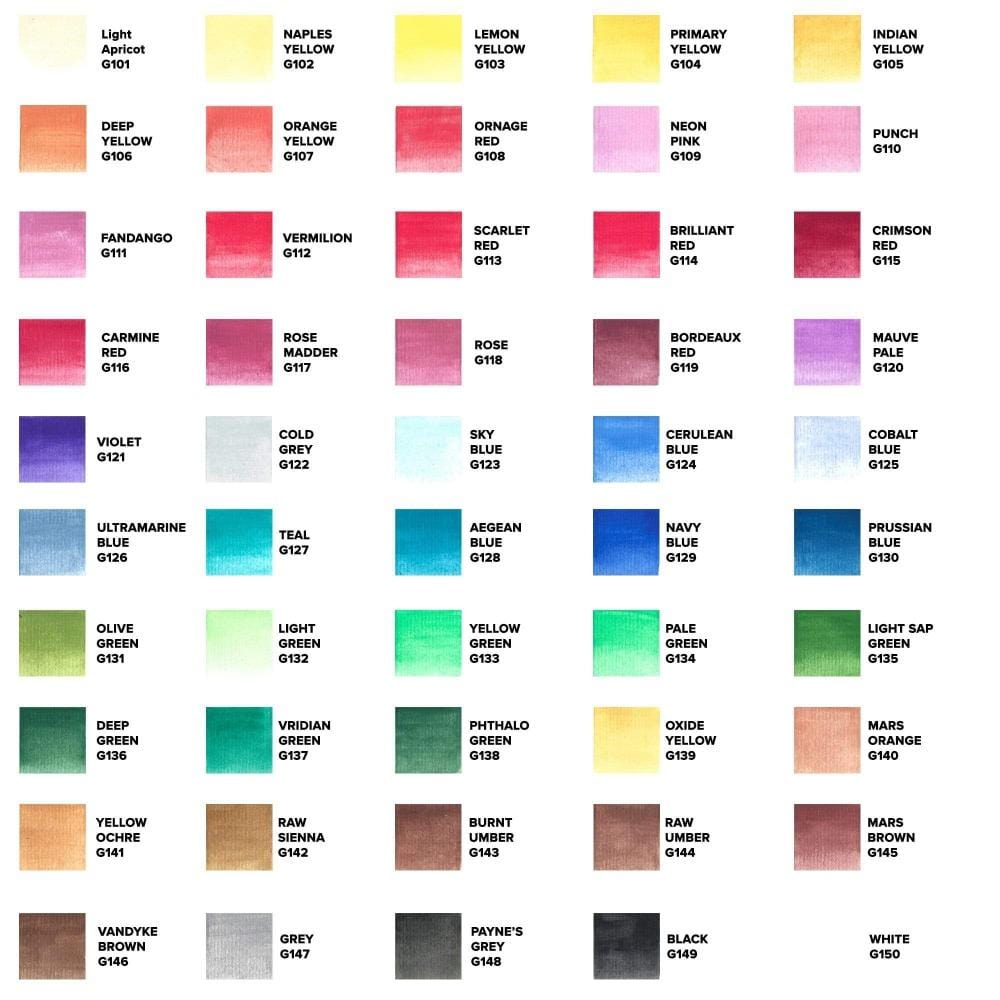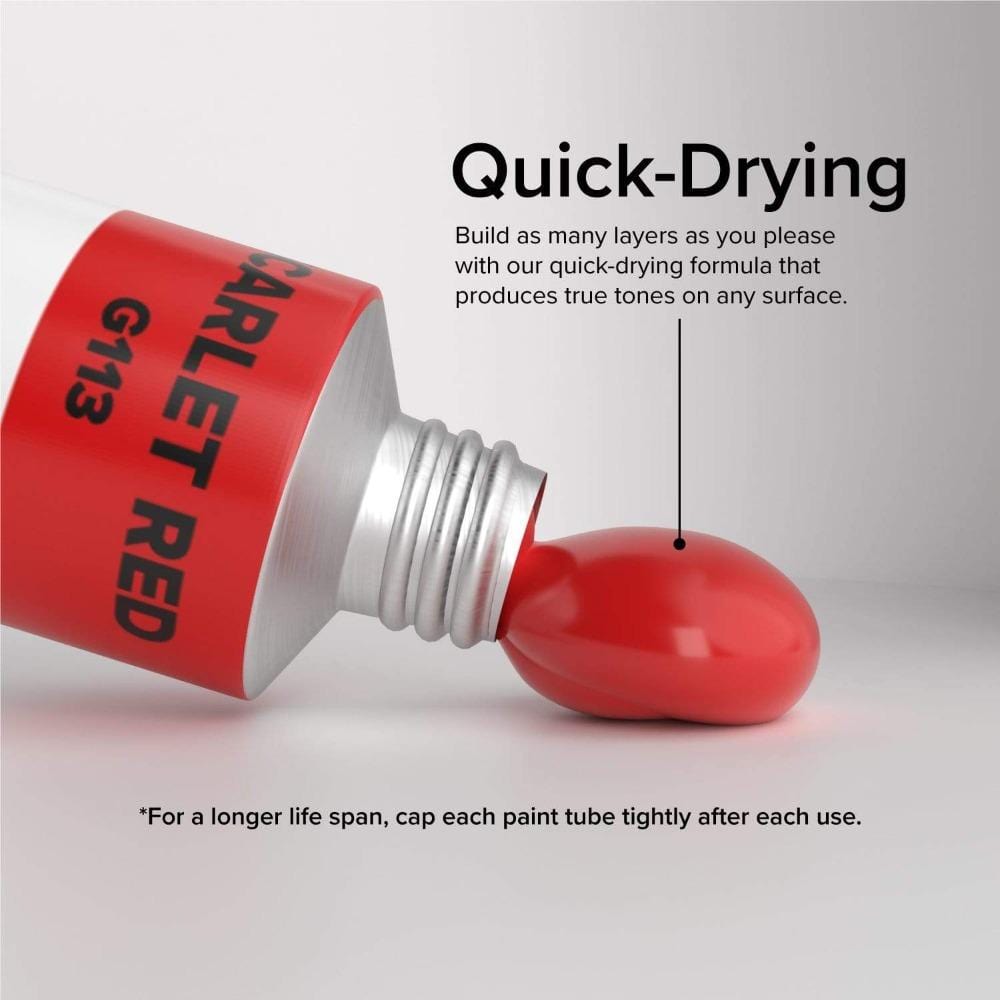 Gouache Paint Tubes - 50 Colors
$60.00
$16.97
You Save:

$43.03 USD
Product Description
Description

Specs

Shipping & Returns
Description
Find all your favorite colors in the Gencraft Gouache Paint Tube Set of 50. This incredible assortment contains every color you could possibly need for your next painting project.
Each paint tube is filled with high quality pigment that delivers bold, rich color and a consistency that's pleasing to work with. Each of the 12ml tubes come complete with a screw-top lid that keeps each tube fresh and ready to use again and again.
This paint has something for everyone thanks to its strong pigment load and good lightfastness. It includes 50 tubes of water-soluble paint that can be diluted with water, just like watercolor. It dries quickly to an opaque finish. As mentioned, it has a high pigment concentration so bright colors and bold effects are always made possible.
This set is ideal for mid-tier professional artists because you can use it un-thinned or thinned with water.
Specs
Included
50 Gouache Paint Tubes

50 Colors

Screw On/Off White Capp

Keeps paint fresh after seal is broken
Colors
Light Apricot

Naples Yellow

Lemon Yellow

Primary Yellow

Indian Yellow

Deep Yellow

Orange Yellow

Orange Red

Neon Pink

Punch

Fandango

Vermilion

Scarlet Red

Brilliant Red

Crimson Red

Carmine Red

Rose Madder

Rose

Bordeaux Red

Mauve Pale 

Violet

Cold Grey

Sky Blue

Cerulean Blue

Cobalt Blue

Ultramarine Blue

Teal

Aegean Blue

Navy Blue

Prussian Blue

Olive Green

Light Green

Yellow Green

Pale Green

Light Sap Green

Deep Green

Viridian Green

Phthalo Green

Oxide Yellow

Mars Orange

Yellow Ochre

Raw Sienna

Burnt Umber

Raw Umber

Mars Brown

Vandyke Brown

Grey

Payne's Grey

Black

White  

 
Shipping & Returns
GenCrafts offers FREE U.S. standard shipping (3-5 business days). Please note that orders can take up to 24 hours to ship from the time of purchase. We have a 30-day 100% satisfaction guaranteed return policy. Return your unused item(s) in its original packaging and we will refund your total amount. Please allow 7-10 business days for your amount to be refunded.
To view our Return Policy, please click
here
.
Customer Reviews
Nice paint
This is a nice set of gouache paint. It is lighter than watercolor and can be blended easily. This is also easy to lighten or darken depending on the look and shading that you are going for. I like that the set is compact so I could easily find a space to put it in my craft room. This would make a good set for a beginner or and intermediate use. I use it for basic papercrafting projects.
No lumps, No Bubbles & Easy to blend
I really like how smooth these paints went on my black canvas, no lumps, no difficult to get rid of bubbles and no problem with blending colors. The colors were exact and they were exciting making my whole picture stand out. My picture wasn't of professional quality, but while using GenCrafts Gouache Paint Set I felt like a professional. I have never painted on a black canvas before but I read that Gouache Paints are what needs to be used. I was hesitant that the colors wouldn't be seen in their proper true color and they wouldn't stand out, BUT that is exactly what they did. I was so pleasantly amazed that I have shown my friends, even though my picture isn't for show since it was my first time using those mediums. Even with 50 different colors I was able to do some blending to get my gold and silver to my liking. I can't wait to do another piece using my GenCrafts Gouache Paint Set.
LOVELY, SMOOTH
Perfect gouache consistency. Lays down lovely coat. Brilliant, smooth colors.
Works well
I liked how they were easy to work with, but for a beginner, I feel they would need to at least know the basic concept of when to use it. Not to thick, but it worked well.