Watercolor Brush Pens - 100 Colors
$89.99
$75.97
You Save:

$14.02 USD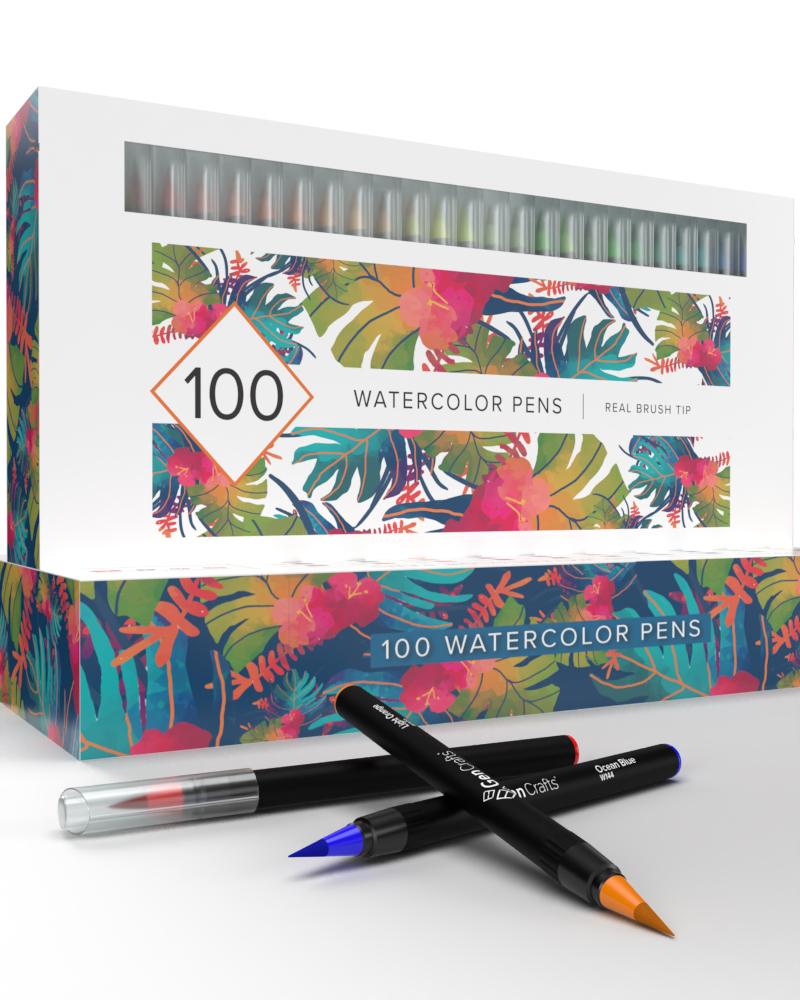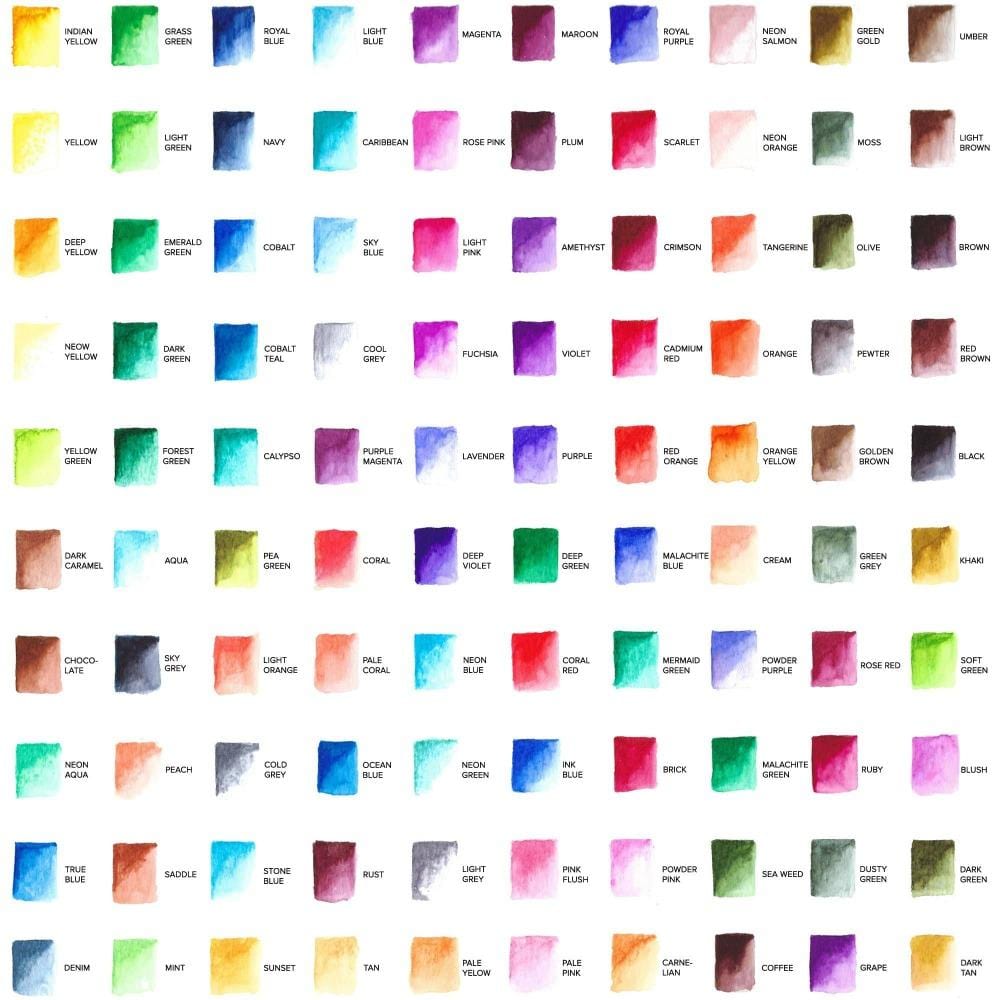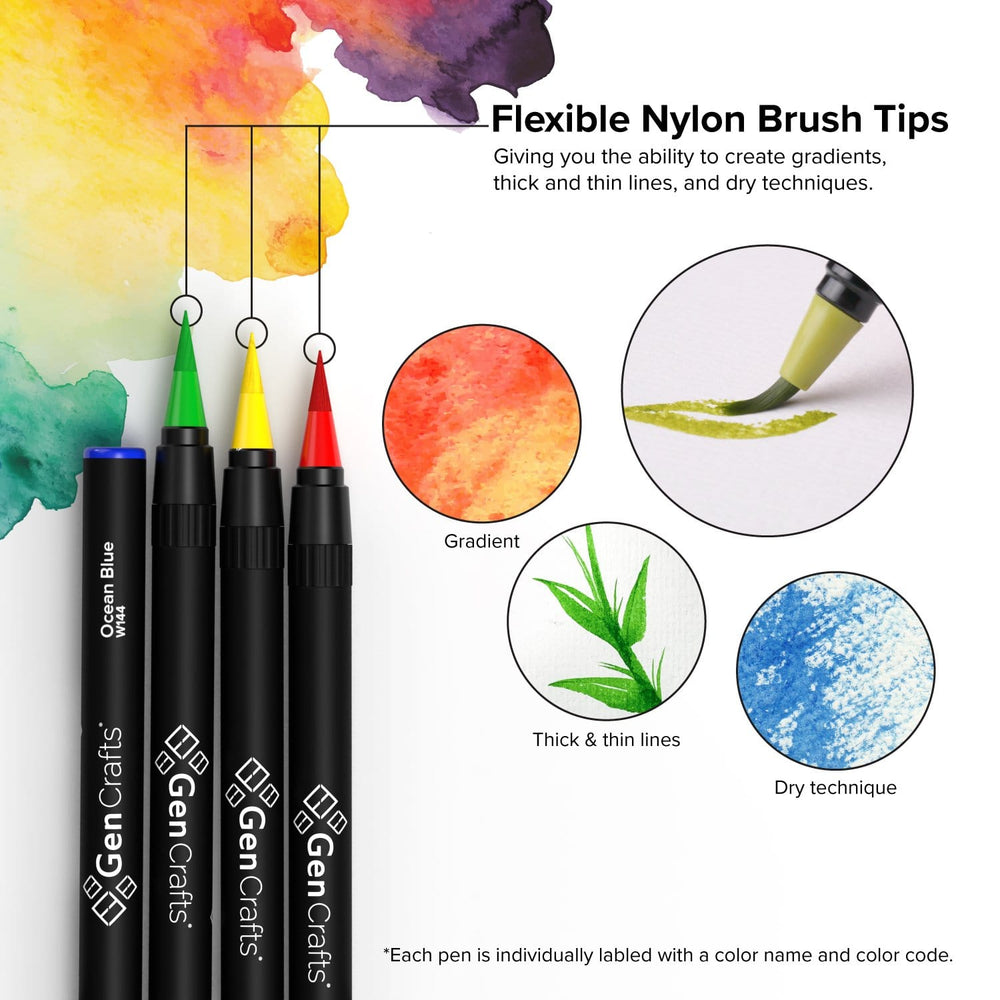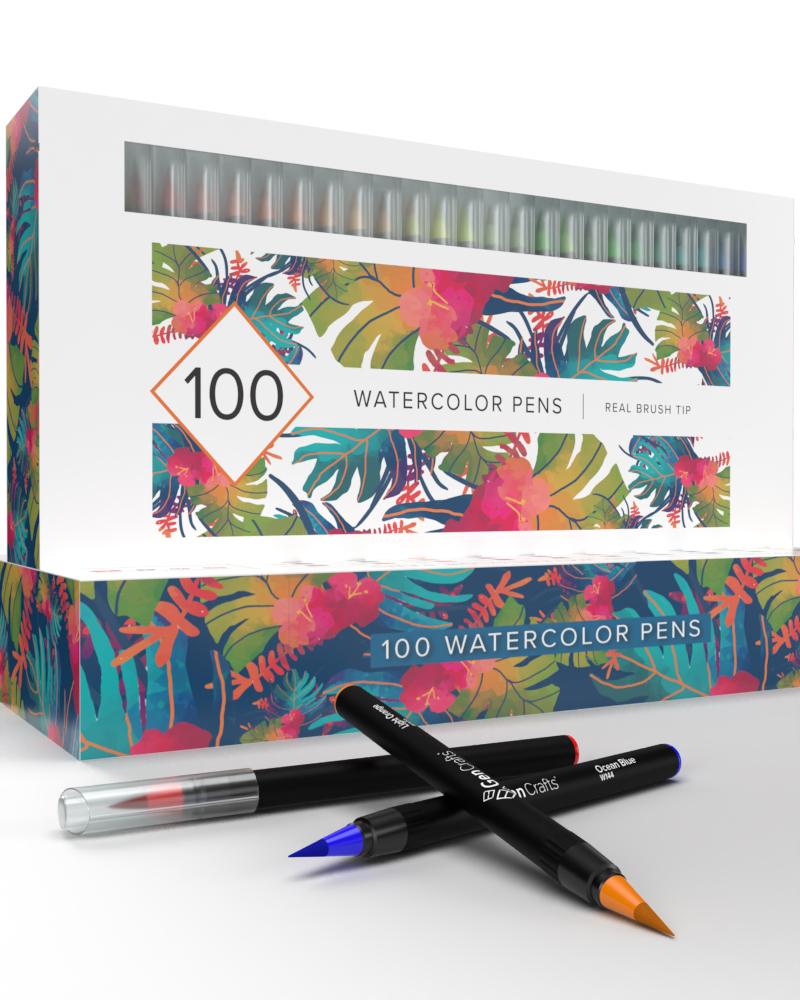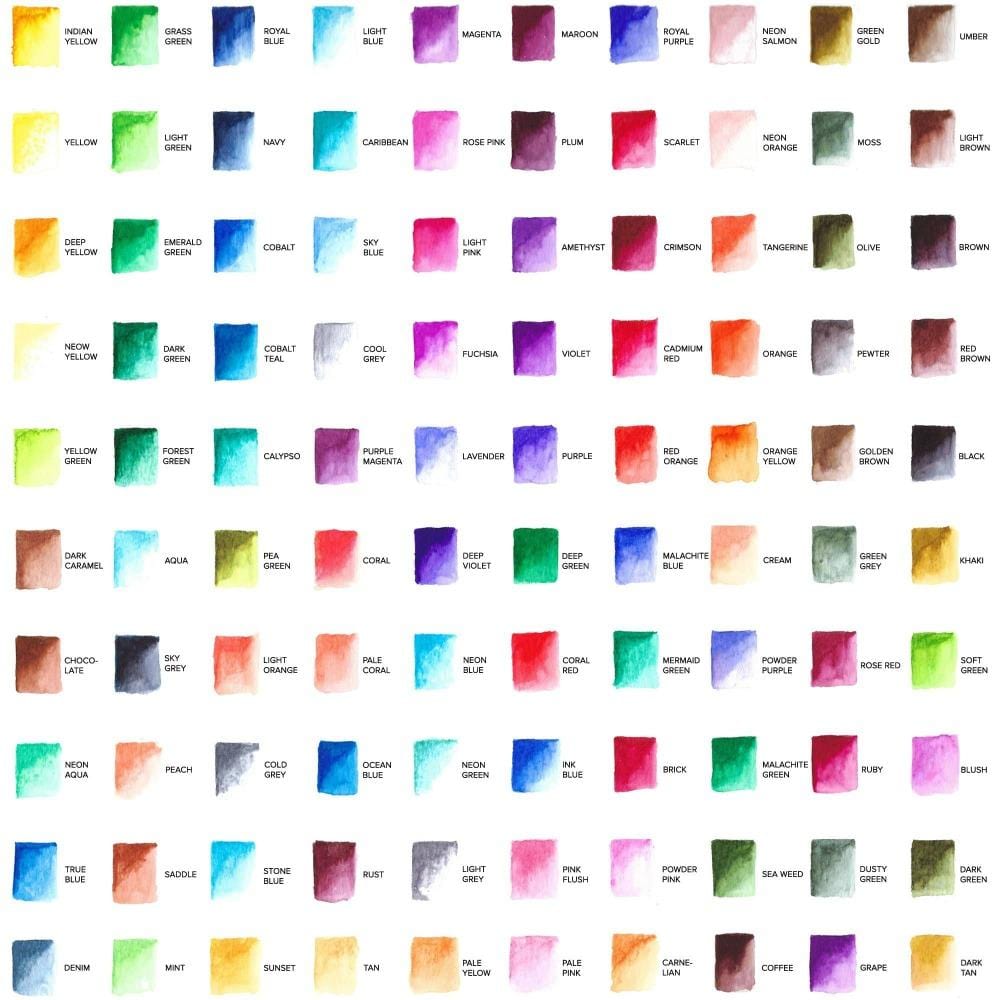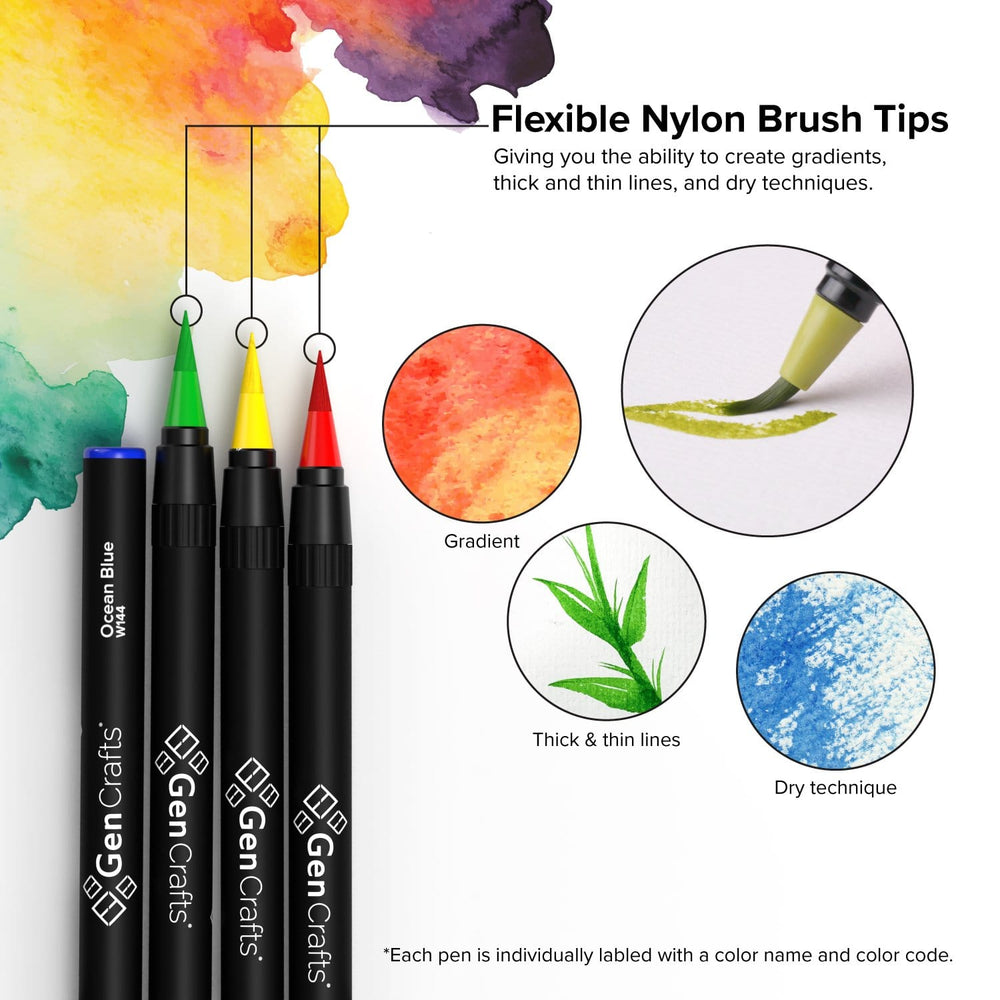 Watercolor Brush Pens - 100 Colors
$89.99
$75.97
You Save:

$14.02 USD
Product Description
Description

Specs

Shipping & Returns
Description
GenCrafts has carefully designed these paint pens to be used by crafters, artists, painters and anyone who likes doodling. The curated selection of bright and vibrant colors will help you to turn a simple notebook or piece of cardboard into something special. Colorful writing just got easier with this watercolor brush pen set.
Our 100-color brush pen paint set comes with high quality watercolor brushes and specially pigmented paint that is perfect for any artistic technique: including wet-in-wet. It is easy to carry in one hand thanks to its plastic case. Youth and adults alike will love it!
This is an ideal gift for artists and also a great starter kit for beginners. This set is the favorite of many experienced artists and is sure to bring out your inner pro.
Specs
Included
100 Colors - Watercolor Brush Pens 
x2 Refillable Water Pens
2 Different Nylon Brush Tips (Round & Flat)
Colors
Indian Yellow

Grass Green

Royal Blue

Light Blue

Magenta

Maroon

Royal Purple

Neon Salmon

Green Gold

Umber

Yellow

Light Green

Navy

Caribbean

Rose Pink

Plum

Scarlet

Neon Orange

Moss

Light Brown

Deep Yellow

Emerald Green

Cobalt

Sky Blue

Light Pink

Amethyst

Crimson

Tangerine

Olive

Brown

Neon Yellow

Dark Green

Cobalt Teal

Cool Grey

Fuchsia

Violet

Cadium Red

Orange

Pewter

Red Brown

Yellow Green

Forrest Green

Calypso

Purple Magenta

Lavender

Purple

Red Orange

Orange Yellow

Golden Brown

Black

Dark Caramel

Aqua

Pea Green

Coral

Deep Violet

Deep Green

Malachite Blue

Cream

Green Grey

Khaki

Chocoalte

Sky Grey

Light Orange

Pale Orange

Neon Blue

Ink Blue

Brick

Malachite Green

Ruby

Blush

True Blue

Saddle

Stone Blue

Rust

Light Grey

Pink Flush

Powder Pink

Sea Weed

Dusty Green

Dark Green

Deim

Mint

Sunset

Tan

Pale Yellow

Pale Pink

Carnelian

Coffee

Grape

Dark Tan

 

 
Shipping & Returns
GenCrafts offers FREE U.S. standard shipping (3-5 business days). Please note that orders can take up to 24 hours to ship from the time of purchase. We have a 30-day 100% satisfaction guaranteed return policy. Return your unused item(s) in its original packaging and we will refund your total amount. Please allow 7-10 business days for your amount to be refunded.
To view our Return Policy, please click
here
.