Classic Acrylic Pouring Paint - 24 Colors
$60.00
$35.97
You Save:

$24.03 USD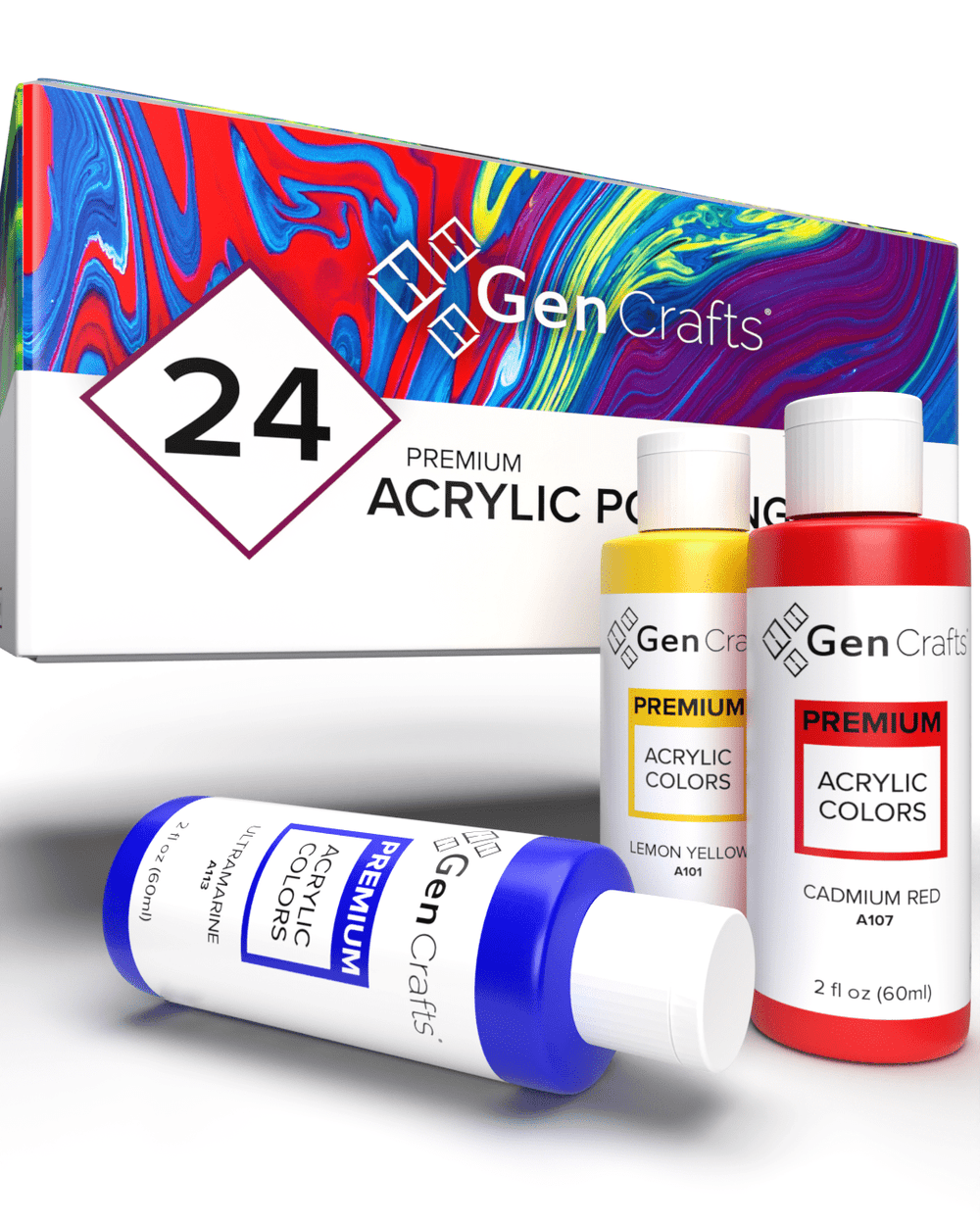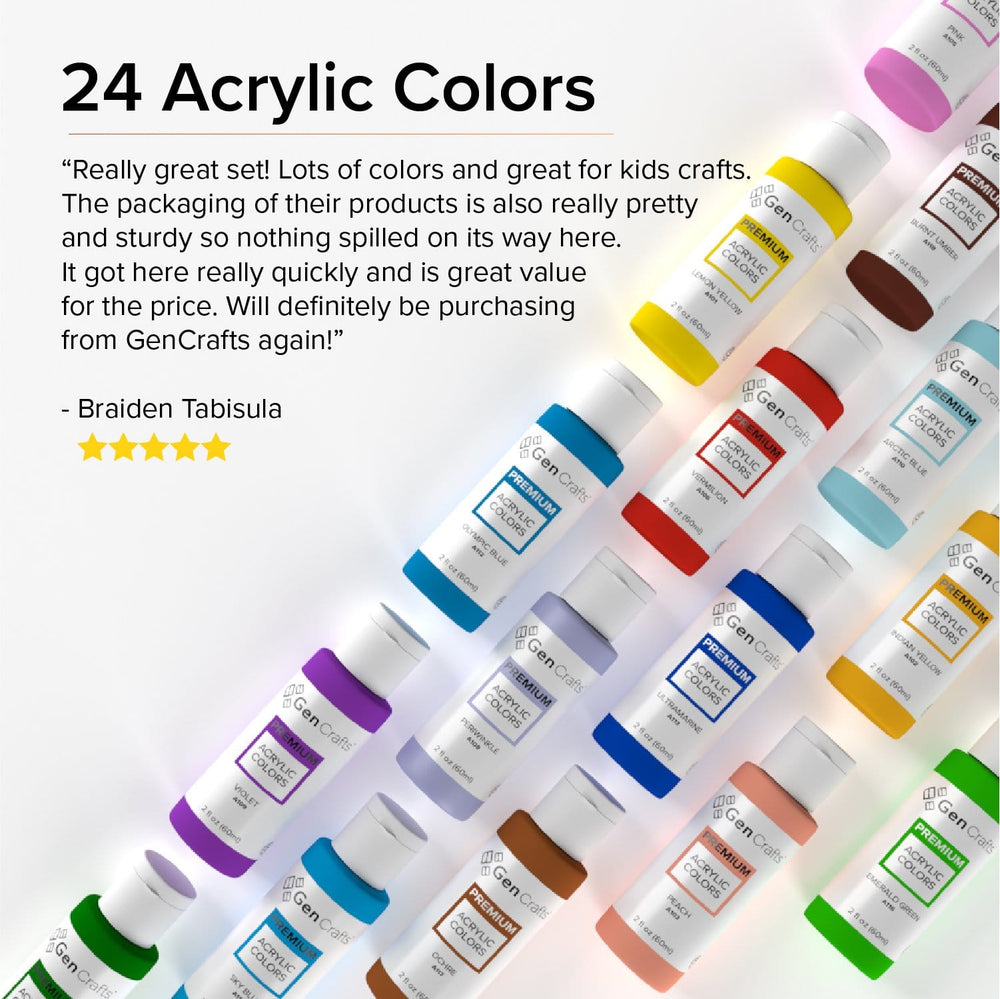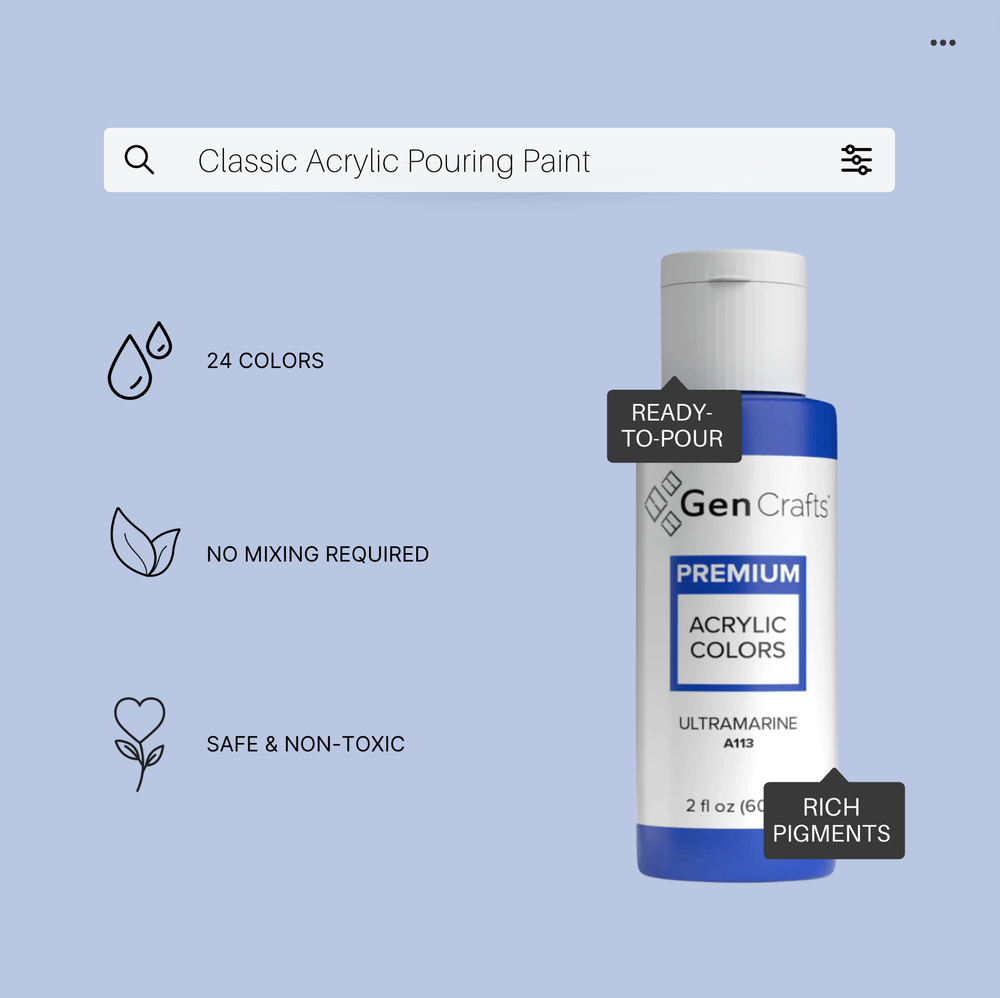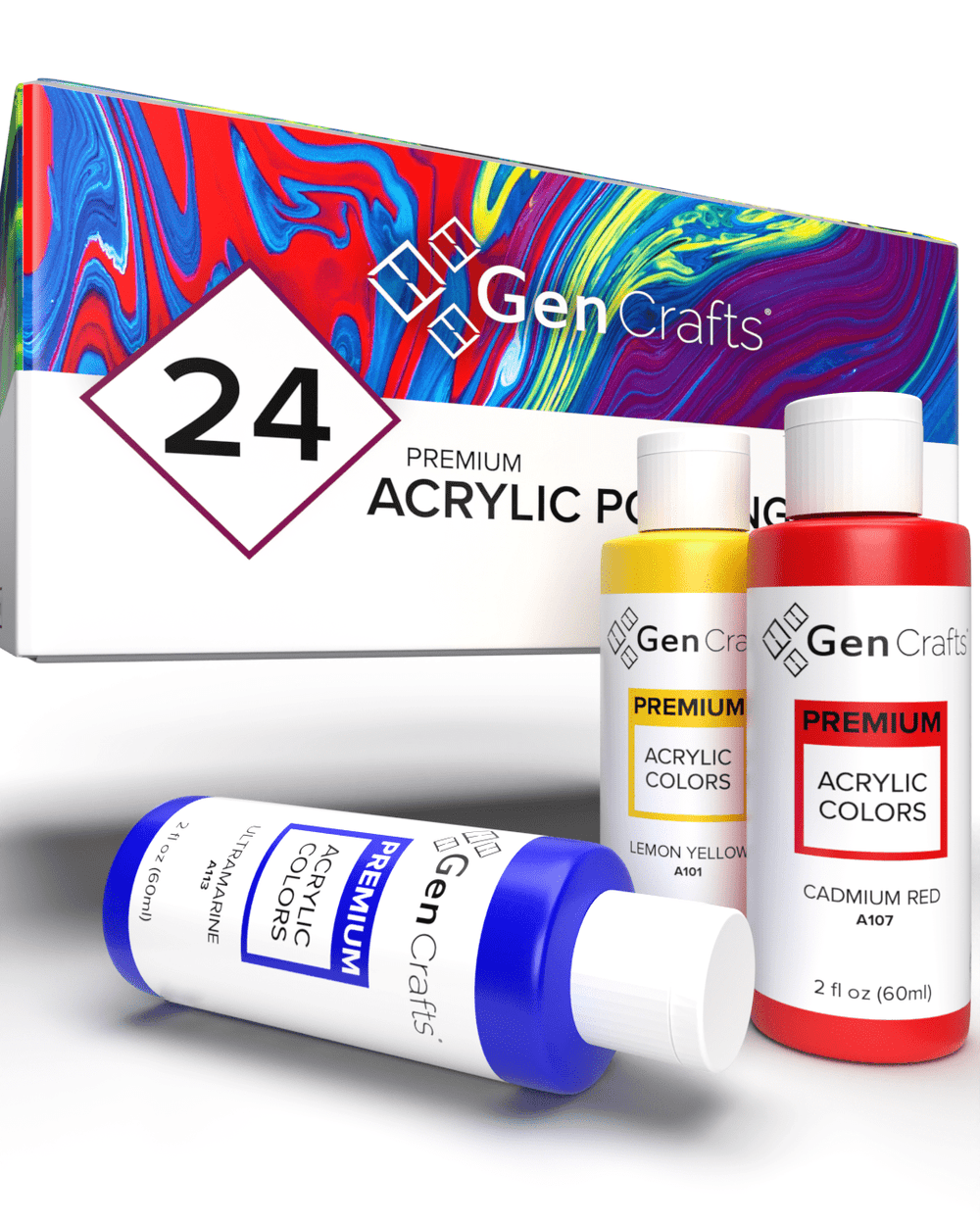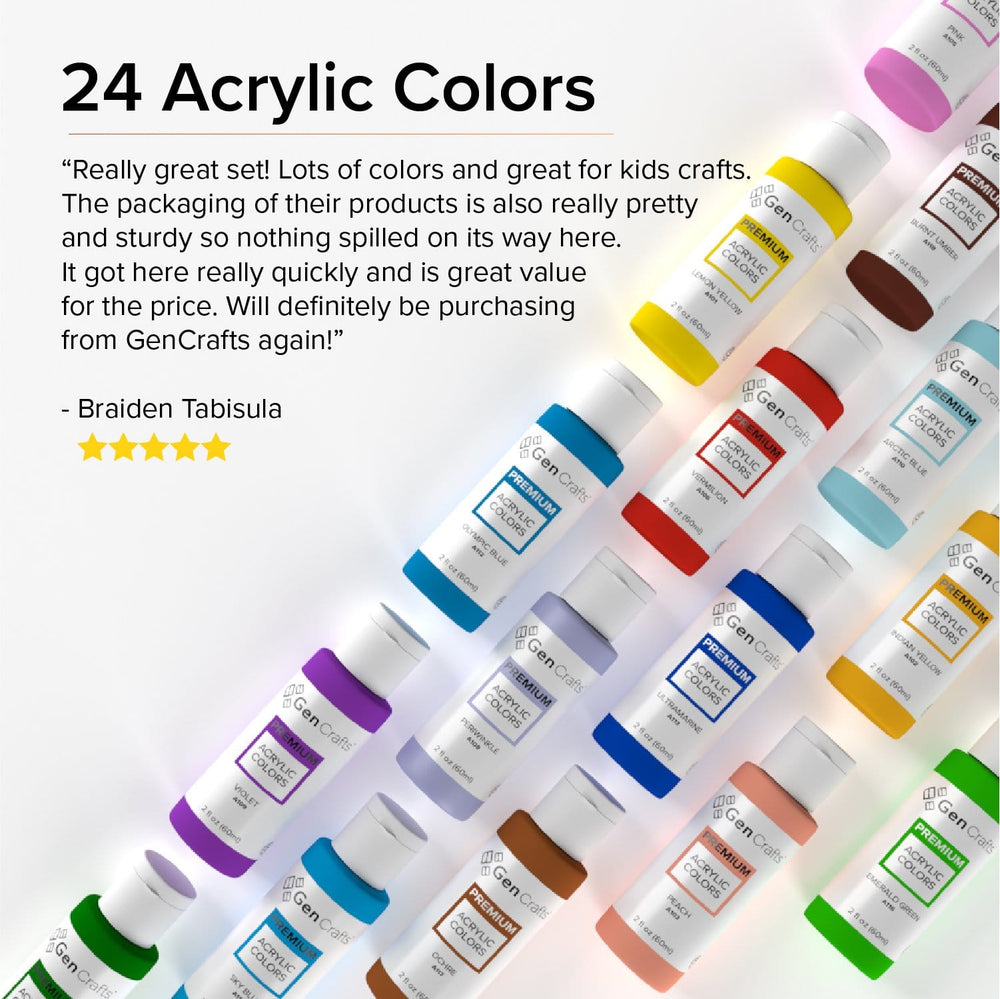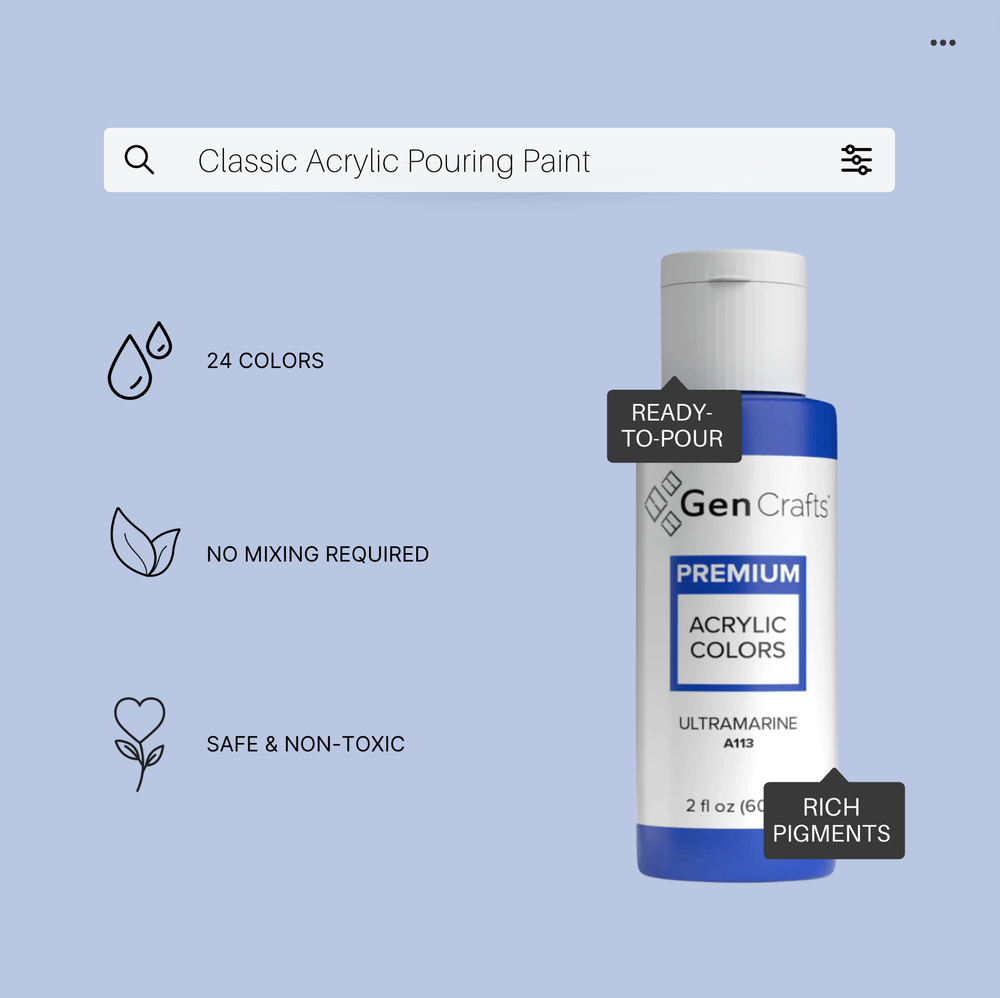 Classic Acrylic Pouring Paint - 24 Colors
$60.00
$35.97
You Save:

$24.03 USD
Product Description
Description

Specs

Shipping & Returns
Description
What do you get when you combine the best practices with most popular paints on the market? The answer is the Acrylic Pouring Paint Set by GenCrafts. This set features 24 classic colors—ideal for every medium. Each bottle is a conveniently-sized 2.0 oz, so it can be applied to any project without causing a huge mess. Use techniques like pouring, dripping, splashing and more to complete your masterpiece.
The Acrylic Pouring Paint Set contains all 24 classic colors + extra black and white pigments. They are great for use on canvas, wood and paper, glass, and more. Pour your heart onto the canvas and let your imagination flow as you create new pieces of art using the various paint pouring techniques. 
Each of the bottles in this kit have been carefully selected to provide you with a perfect set of colors for individual art projects or for large collaborative projects. These paints are guaranteed to be smooth and vibrant so that you can achieve works of art that showcase the full potential of your craft.
Specs
Included
24 Acrylic Pouring Paint 2 oz./ 59 ml Bottles

24 Classic Colors
Colors
Pale Yellow

Lemon Yellow

Indian Yellow

Peach

Blush

Pink

Vermillion

Cadmium Red

Periwinkle

Violet

Artic Blue

Sky Blue

Olympic Blue

Ultramarine

Verdigiris Green

Viridian Green

Emerald Green

Ochre

Burnt Umber

Grey

Black x 2

White x 2

 

 
Shipping & Returns
GenCrafts offers FREE U.S. standard shipping (3-5 business days). Please note that orders can take up to 24 hours to ship from the time of purchase. We have a 30-day 100% satisfaction guaranteed return policy. Return your unused item(s) in its original packaging and we will refund your total amount. Please allow 7-10 business days for your amount to be refunded.
To view our Return Policy, please click
here
.