Epoxy Resin Kit - 32 oz
$60.00
$25.97
You Save:

$34.03 USD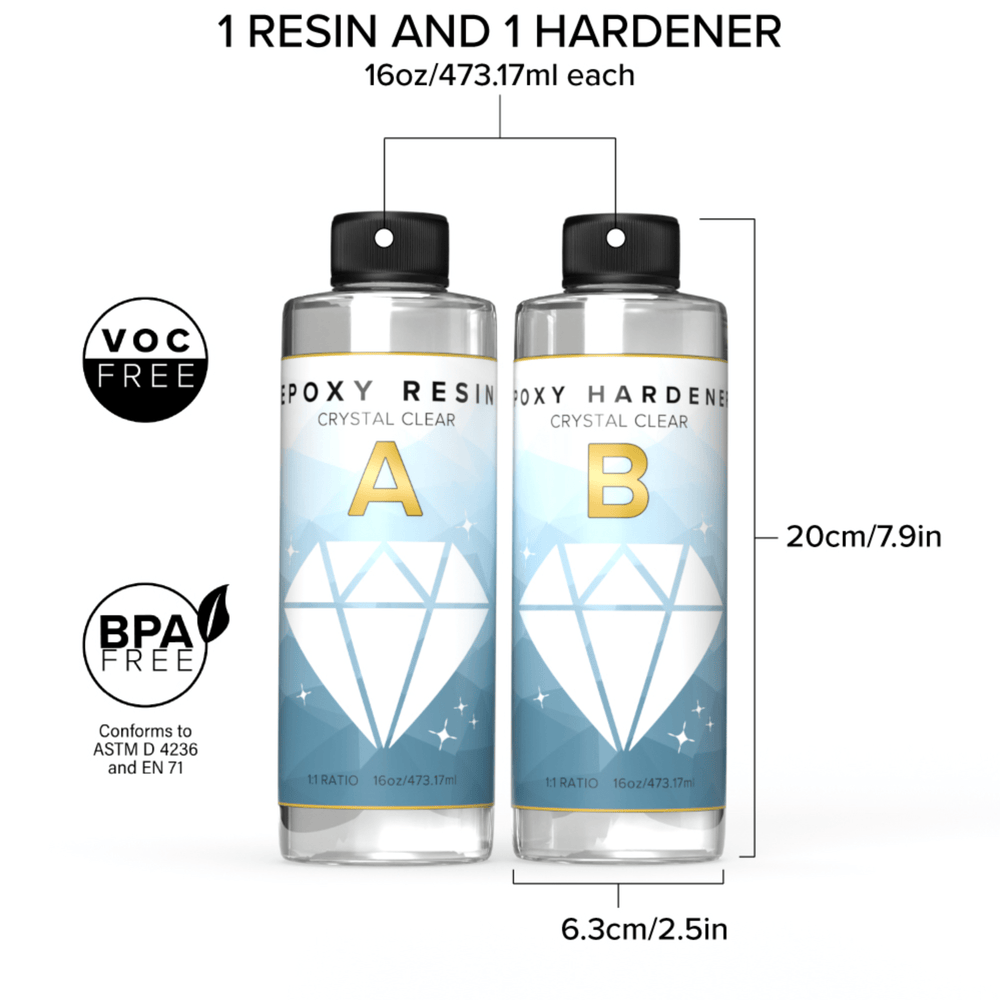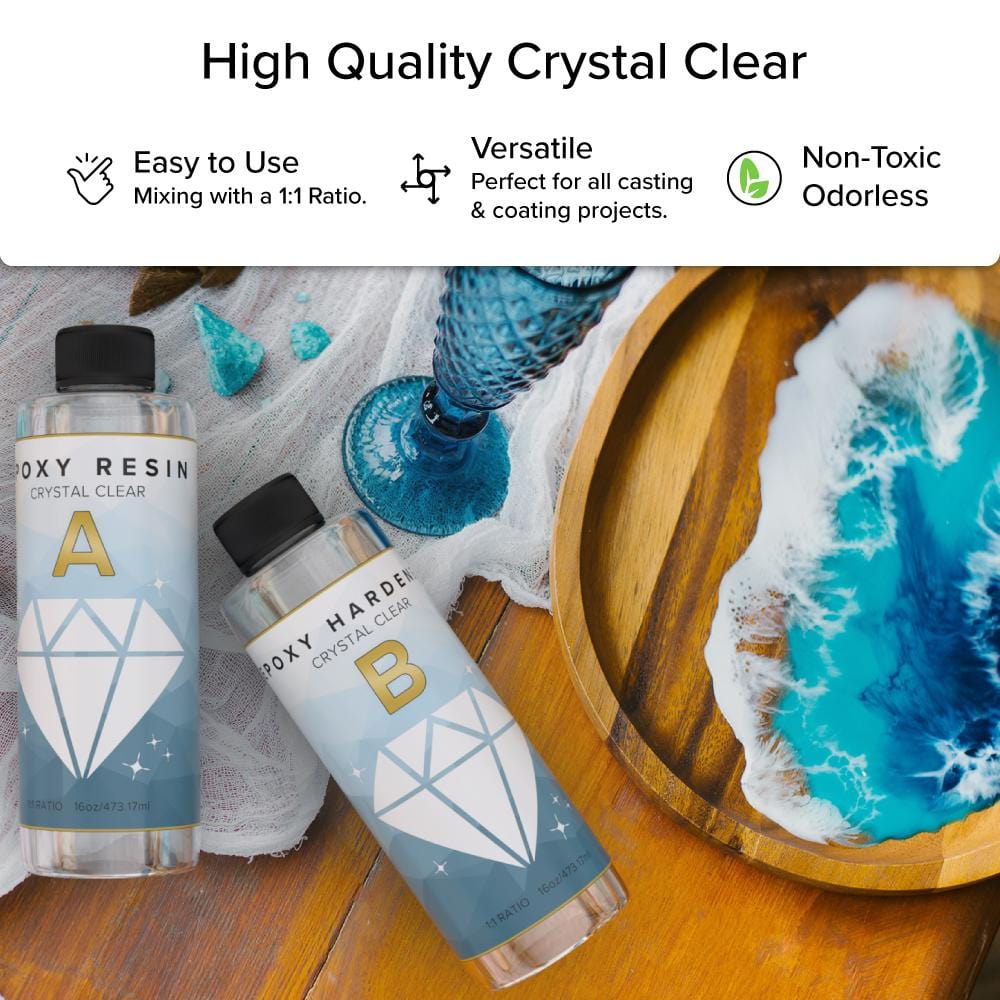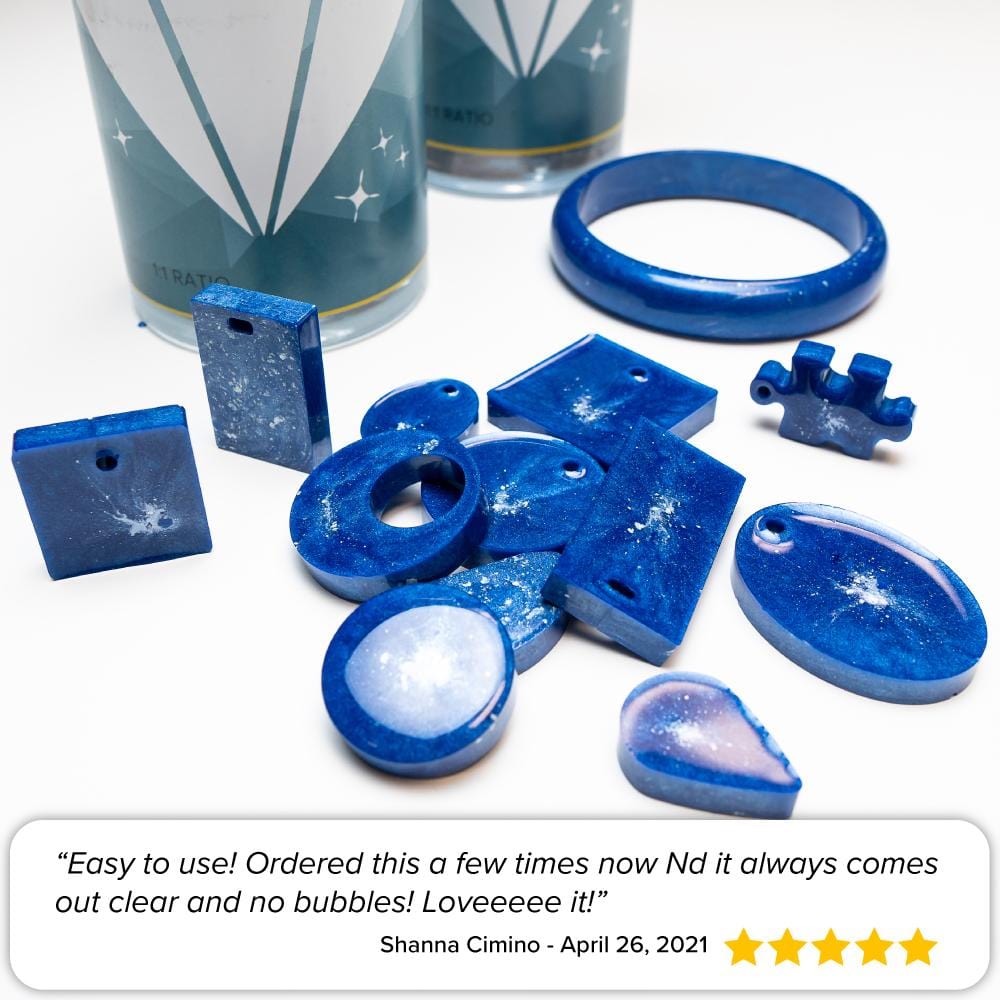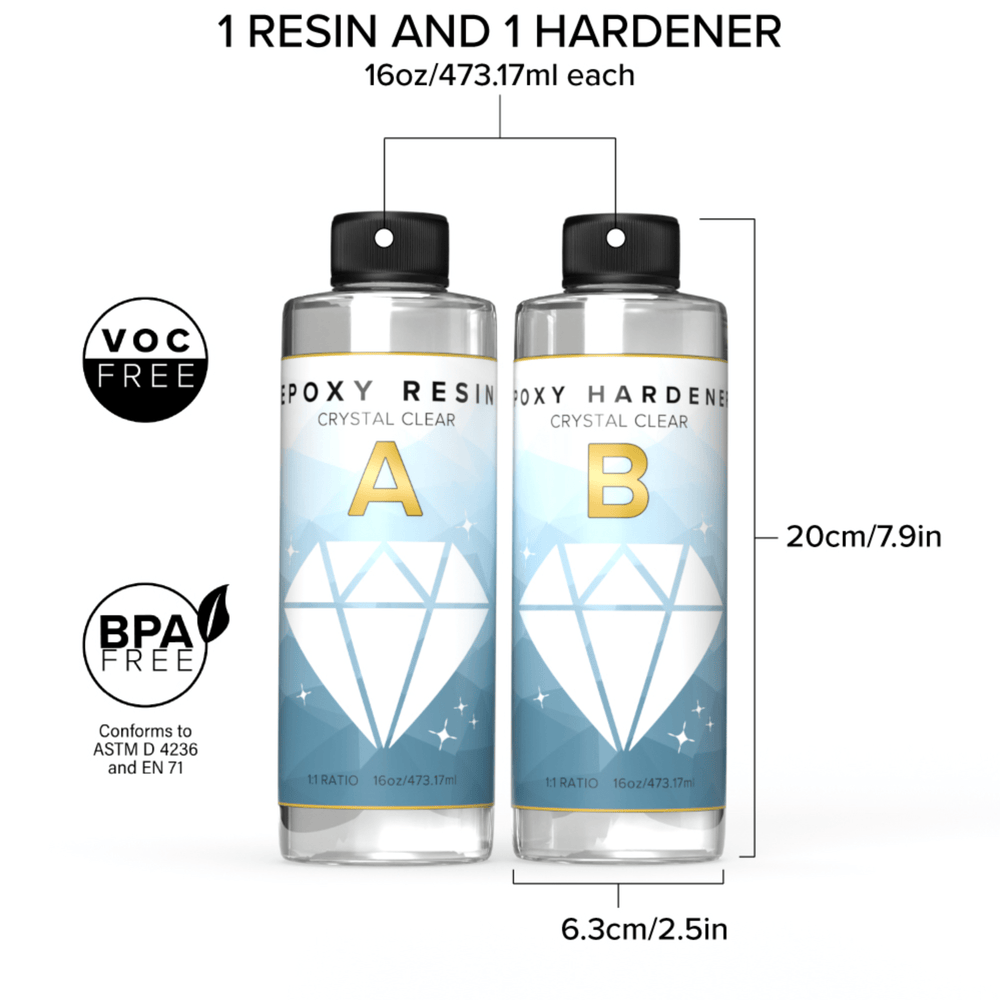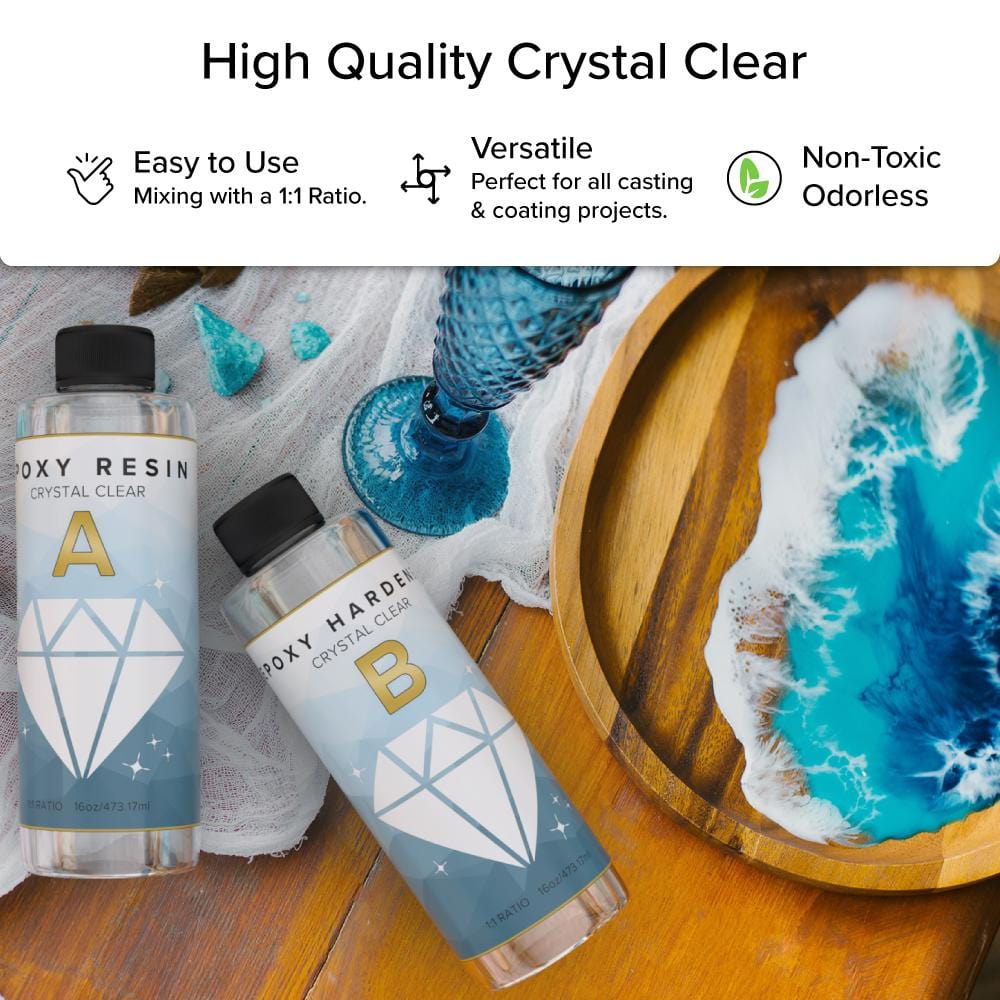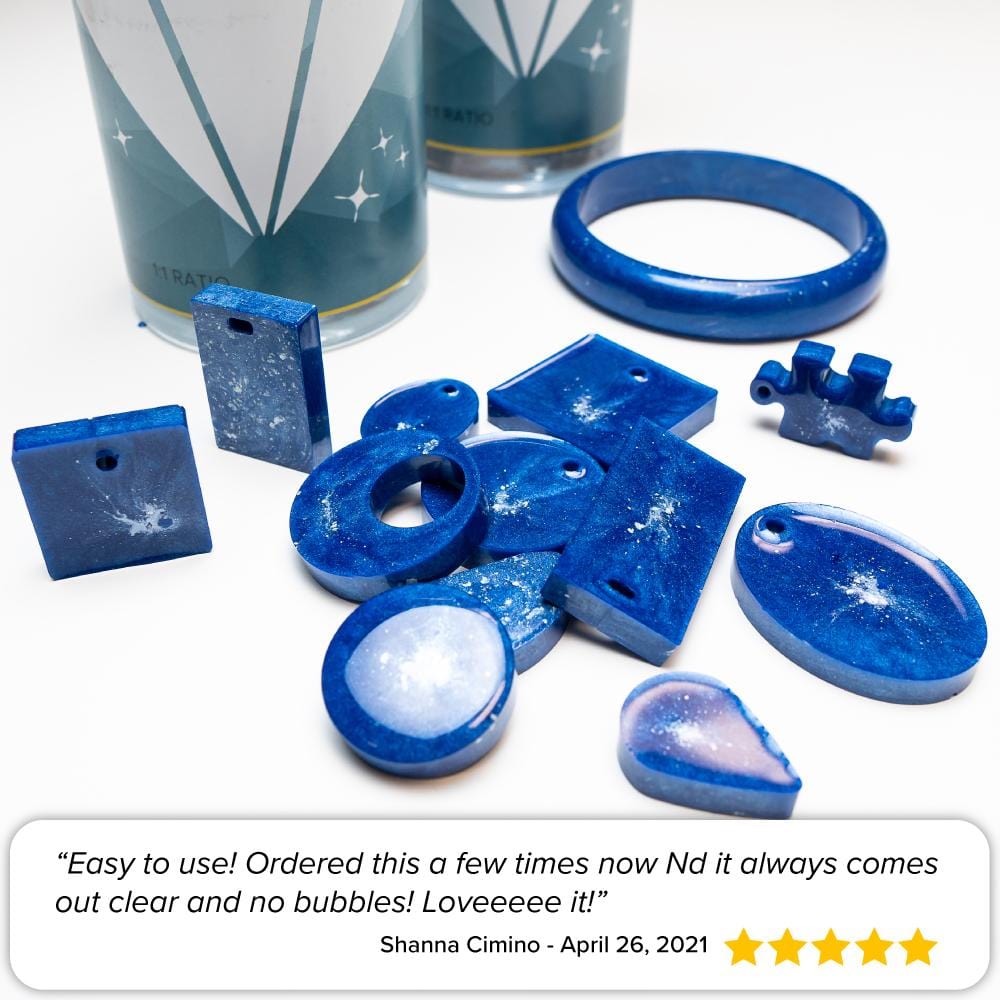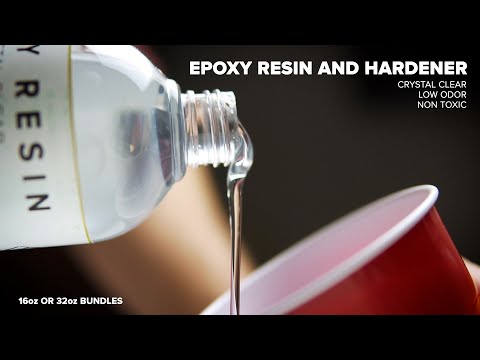 Epoxy Resin Kit - 32 oz
$60.00
$25.97
You Save:

$34.03 USD
Product Description
Description

Instructions

Shipping & Returns
Description
CRYSTAL CLEAR: Use for all your casting and coating projects. Cures clear and is structurally sound
ADD COLOR: Our Epoxy Resin works great will any color mica powder and liquid pigment paint
HIGH QUALITY: We take pride in finding the highest quality material so your projects are stunning
1:1 RATIO: Mixing is easy with a 1:1 ratio, making it easy to use for any skill level
SATISFACTION GUARANTEE: Any concerns? Contact us directly and receive a response within 24 hours
Directions on how to use are under the next tab "Instructions."
Instructions
Epoxy Resin can be used to coat multiple items such as tables, bars, wood, canvas or to fill a mold. In the below steps, the directions are assuming you are not using a mold. 
When you are not using a mold, you will want to prop up your piece of art on stands. You can use cups or anything of the same height to place under each corner of your piece.
To avoid doing any unnecessary math, you can do a simple google search for "resin calculator" and select any of the options to determine how much resin you will need for your projects. It will require you to do a bit of measuring.
Of course, you can always eyeball it, which is what we do most of the time. 😅  It's always better to have a bit more than you need to avoid having to mix more later if you come up short.
Ratio is 1:1 by volume. Mix thoroughly for 3-5 minutes. Be sure to scrape the sides and the bottom of the cup well to ensure the entire mixture will catalyze properly. 
The resin is self leveling so you will want to make sure your piece of art is leveled. You will want to check the level before pouring. Go ahead and pour, there is no right or wrong way of pouring. Once poured, you can use a stick, brush, etc to clean up any areas you want.
Most of the bubbles will pop on their own, but you can also use a heat gun or blow dryer. You'll want to ensure you are in a dust free area as a blow dryer is more likely to blow dust onto the epoxy. 
You'll want to give the curing process a full 24 to 48 hours for the best results. The actual time frame will of course vary depending on the thickness of your pour. The thicker the pour, the longer it will take to cure  and vice versa. 
Shipping & Returns
GenCrafts offers FREE U.S. standard shipping (3-5 business days). Please note that orders can take up to 24 hours to ship from the time of purchase. We have a 30-day 100% satisfaction guaranteed return policy. Return your unused item(s) in its original packaging and we will refund your total amount. Please allow 7-10 business days for your amount to be refunded.
To view our Return Policy, please click
here
.
Customer Reviews
Good clear epoxy
I haven't used epoxy lots, but I used this with some clay molds I tried to make.The epoxy is simple to mix together - it's pretty much just mix and pour. I didn't try to cut the epoxy so I don't know the results of that.The epoxy works pretty much as I expected and set up hard. It seems to work well except where there are smaller details to fill. It's easy to have bubbles caught. I used this quite a while back and I used a couple of different epoxies. I don't remember anything standing out between the different ones I tried so I think they perform about the same. It's pretty easy to put something in the mold so that you can see inside the finished product, but you will need to deal with air bubbles again. I had different success so you may want to be prepared to make two or three molds if you are new to working with epoxy.
Love
This works wonderful, super clear, minimal bubbles and easy to rid the ones that are there. Wish I could find gallons of this brand! I'm currently waiting for it to come into stock.
Resin
Haven't opened it but I've used this one before dries quick and easy instructions
No bubbles!
Easy to use! Ordered this a few times now Nd it always comes out clear and no bubbles! Loveeeee it!